While performing the adavus there are many do's and don'ts that a dancer should imbibe over many years of training.
Till now we discussed different classes of Adavu-s. Before moving to the next group of Adavu-s, I would like to discuss some general principles in learning Mohiniyattam and its Adavu-s.
What we have said so far is Thaganam, Jaganam Dhaganam and Vakram/ Sammishram. Now we are going to talk about Aruti Adavu-s or Kalashachuvadukal. Some of these movements have already appeared in previous articles. These movements are used to come to endings Thi Thi Thai adavu-s.
Aesthetics at the core
Mohiniyattam is regarded as one of the classical dance forms of India. In general, dance forms that have evolved systematic aesthetic principles in its movements and acting techniques are referred to as classical dances. Most of the classical dance forms of India have been influenced by the Natya Shastra and have evolved over centuries. While systematic principles for the grammar and vocabulary of movements have evolved over several centuries, aesthetics is at the core of guiding principles of any art form.
An ardent seeker of dance should always remember this and should give primary importance to aesthetics in their dance practice while adhering to the overarching principles of the style they choose.
The Adavu-s that we discuss have been developed by Guru-s of Mohiniyattam adhering to this aesthetics principle and it is expected that documenting it here as written and visual material may help dancers and rasikas understand the aesthetic elements of the Mohiniyattam form with some depth. But no material can replace learning the form from an accomplished Guru.
Adavu-s constitute the Nrutha, or pure dance of any classical dance repertoire. That way it forms the basic grammar and vocabulary of the classical dance form. The fundamental identity of a classical form lies in its Adavu-s. For example, the linear, brisk and rigid movements of limbs readily come to our minds first when we think about Bharathanatyam and the fluid torso movements remind us of Odissi.
Similarly, the fluid movements of limbs in circular patterns give the identity of the Mohiniayattam style. In executing these movements there are many do's and don'ts that a dancer should imbibe over many years of training. Inheritance of these qualities in movements from the Guru to the Shishya and its evolution over generations is what gives classical art forms both their tradition and novelty.
Take the example of holding the Hamsasya gesture in both hands close to the chest. There are several nuances in the symmetries and proportions that makes it aesthetically appealing. Both elbows will be raised at the same height as the hand when holding the Mudra.
The distance between two hands will be approximately the width of 4 fingers. While a student may have to be actively mindful of these proportions while learning, these come to her/him naturally over a period of time. Similar symmetries and proportions apply for the feet, for example when one adopts one of the Mandala-s (quarter, half, or three-quarter mandalam positions).
Selected photos of first group of Aruthi Adavu-s.
Aruti Adavu 1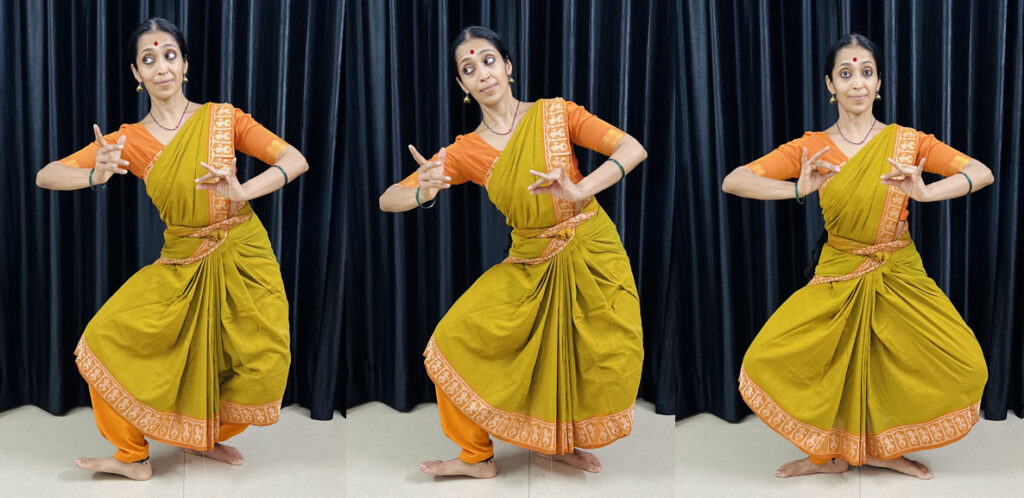 Aruti Adavu 2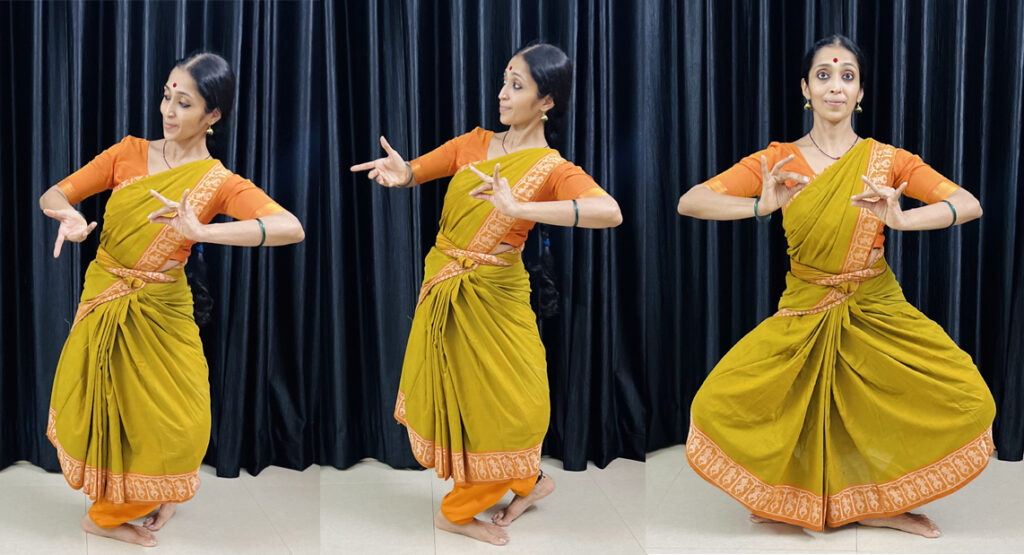 Aruti Adavu 3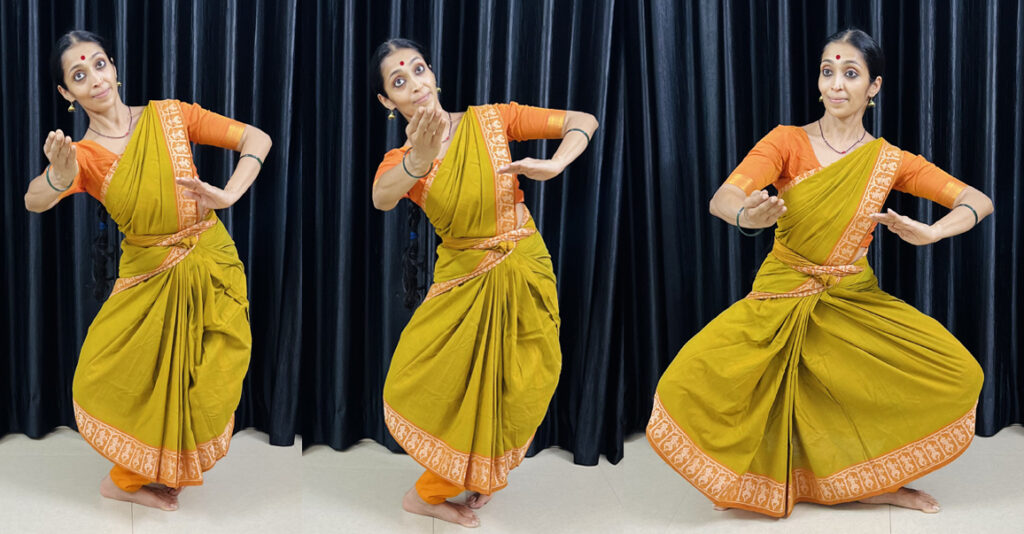 Aruti Adavu 4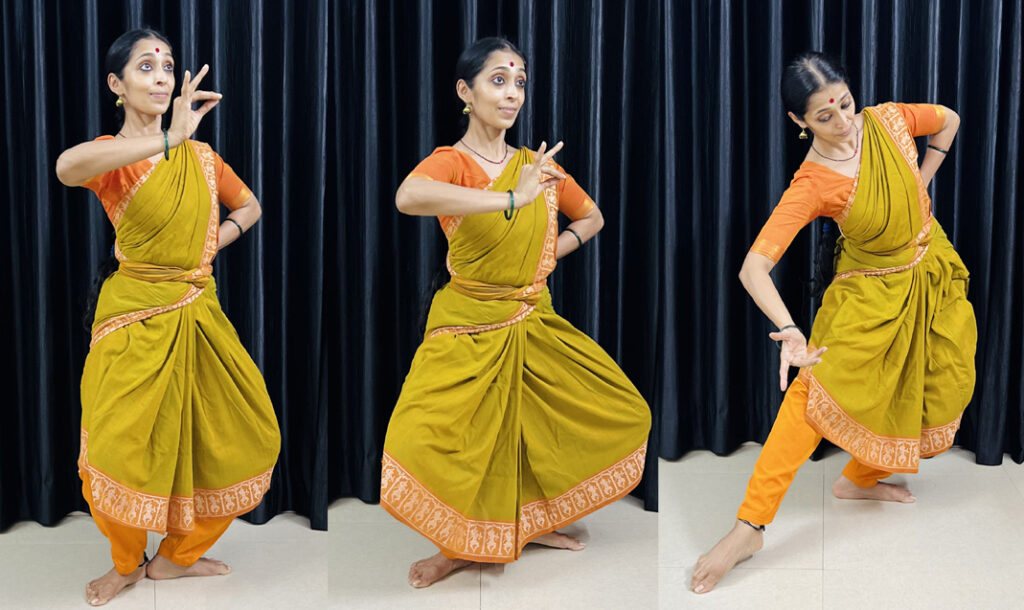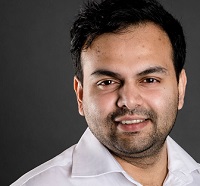 Photo Courtesy : Natanakairali Archives
Artists : Ms. Ameena Shanavas
Video Clipping : Ms. Anju Peter