Among the few biography/autobiographies of dancers, Dr Kanak Rele's 'Me & My Mohiniyattam' is the latest. The book was released in Mumbai recently by another celebrity dancer, Hemamalini, the 'dream girl' of Indian cinema.
Apart from numerous incidents in Kanak Rele's life, so far not revealed through her previous books,  the reader gets a vignette of her abiding passion for dance that had seized Kanak even as a child.  The few sentences under 'Parichay' penned by her as an introduction reveal this. "You might have heard about me, I suppose, as a dancer. Yes, I am a dancer. That is how I want to be recognised".
The story of the rise of a six-month-old child, keeping rhythm without missing a beat, to the numero uno among the Mohiniyattam fraternity of dancers in all respects, can inspire anyone who thumps through the 338 pages of the book. And hazardous has been the journey over the past five decades of her life engrossed with creative work as well as fighting against all odds.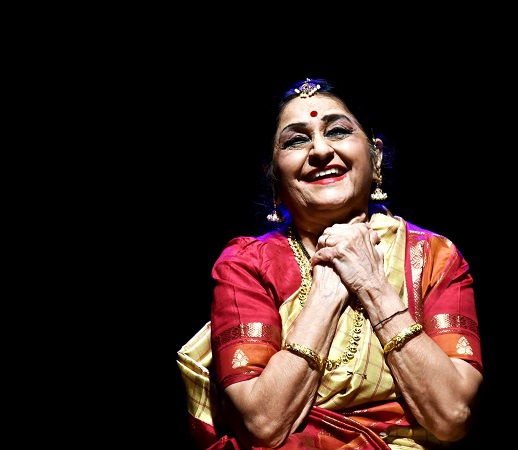 And it taught her the therapeutic effect of dance as an attack of polio early in her life tried to douse her spirit of dance. But she overcame it with the help of her Kathakali Guru Pachnali Karunakara Panikkar. She turned a deaf ear to the criticism that Kathakali is a dance of Rakshasas performed only by men; Mohiniyattam is not a Maharashtrian dance etc.
The number of her detractors swelled as the University of Mumbai affiliated her institution to it and further sanctioned undergraduate and post-graduate courses in classical dance, the first in the country. The doctorate degree she earned in Mohiniyattam – again first in the country that too by a non-Malayalee – was dubbed as fake. When all the scholars in the country were on her side, the enemies took to character assassination which had a natural death as her own institution Nalanda Nritya Kala Mahavidyalay won international acclaim.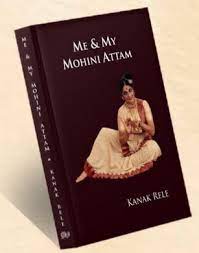 No Mohiniyattam dancers have ever garnered as many accolades as Kanak. Sangeet Natak Akademi award, Padmashree, Padmabhushan, Guru Gopinath National Puraskaram instituted by Kerala Government all in the name of Mohiniyattam, to mention only a few, went to her first.
Her research that took her to Kerala, filming of the surviving practitioners of Mohiniyattam, tryst with Kavalam Narayana Panicker that helped to provide the indigenous flavour to the dance form, the techniques she could evolve especially in body kinetics etc. that are found in her previous books have been added for continuity sake. And also is the gist of her choreographies on legendary women.
Colour plates, myriad, of her performance vouch for her incomparable histrionic talent. She looks magnificent in the Mohiniyattam costumes. Tributes from her staff present and staff, students and well-wishers pour more information on her virtuosity as a dancer, guru, choreographer and above all an able administrator.
Kanak is proud of her husband Yatin Rele who has been a source of strength throughout her life. Their romantic overtures also find vivid descriptions.
Me & My Mohiniyattam will be an inspiration not only for the present dance fraternity but also for posterity.